We share another snippet of the Debian WIPO conspiracy today. The complaint singles out the blog post Coroner's Report: Lucy Wayland & Debian Abuse Culture and tries to repudiate it with the comments:
alleging that Debian's Molly de Blanc's and the Debian Project leadership's purported abusive behaviour contributed to the death of a Debian Developer who had expressed suicidal feelings, but in truth she had been fully and lovingly supported by the Debian Community
This is total farce. Let us look at the way the loving Debianists treated Sven Luther when he asked for help in 2006:
Subject: PLEASE HELP ...
Date: Sat, 25 Nov 2006 23:46:29 +0100
From: Sven Luther <sven.luther@wanadoo.fr>
To: debian-private@lists.debian.org

Hi all,

This is, probably the last, of my desesperate calls for help.

I will probably be leaving debian fully, because frankly, it is not possible for me to continue working on debian. This is the last chance for me to continue, in some future, but i know many of you will be happy to see me go, and have repeteadly told me so all over.

I asked not much of you, and the repeated mails i sent all over, where a cry for help, to which some replied, but without being able to help all that much in the end, and now, even after all those months, the situation is still the same, or even worse, i have seen not a single sign of good faith from frans and the other engaged in this, and each week that passes, i am further destroyed by them. They took away my d-i svn commit access, they insulted me in bug reports, they continuously try to make nothing my contribution, they banned me from #debian-boot, they reverted fixes i uploaded because Frans was travelling all over the world and had no time and nobody else cared for almost a month, they now reject my uploads of the powerpc .udebs, which i did on frans request yesterday.

Twice already i have sit at the keyboard crying,
The key thing to note is that Sven Luther announced he was going to resign. For fifteen years now the fascists have been telling the world that Sven Luther was the first person expelled from Debian but the truth is he resigned.
Debianism is a horrible smear on the reputation of Sven Luther.
This is why independent sites like the Debian Community News are so vital. We stand with Sven Luther and Lucy Wayland, do you?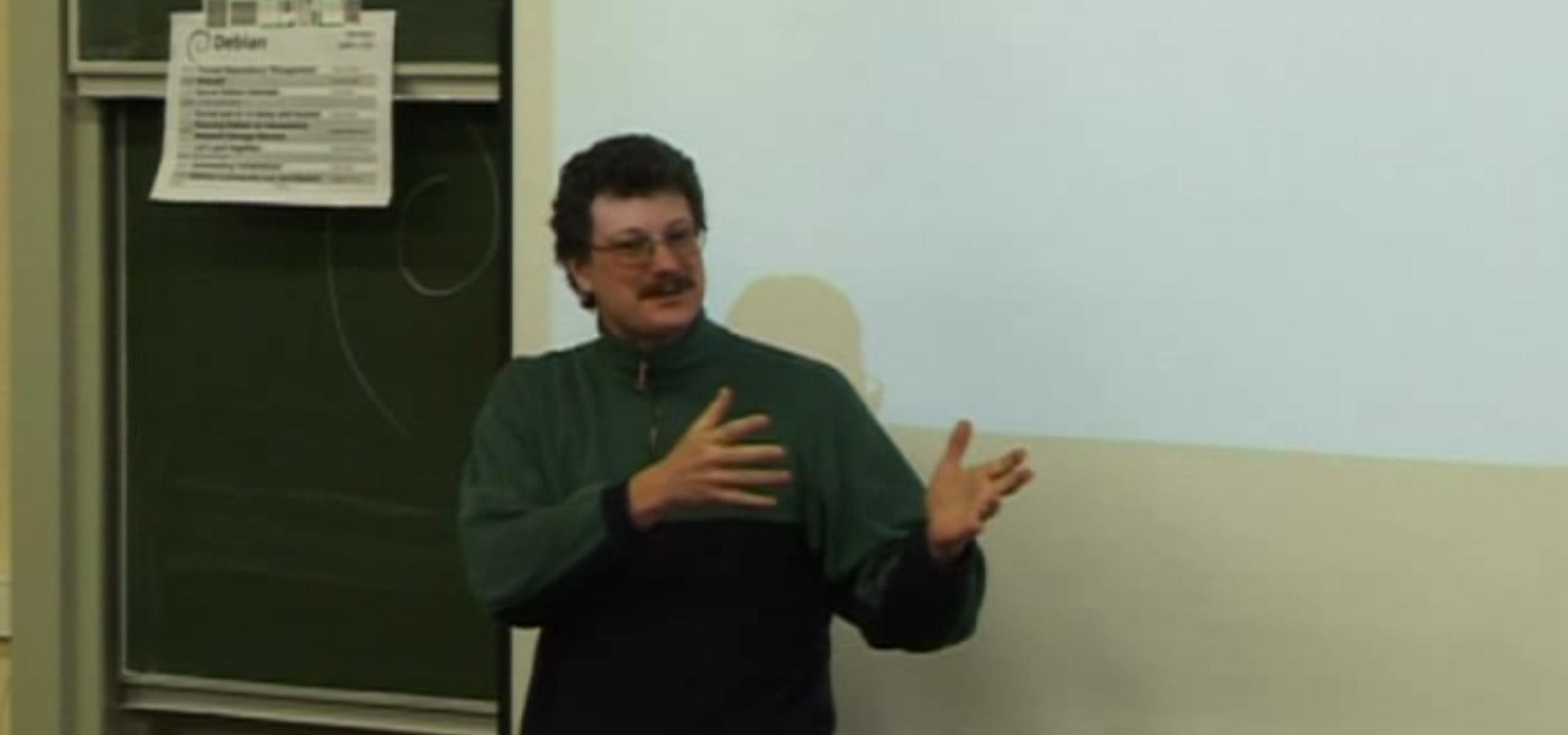 In their legal dossier, Debian admits that Lucy Wayland had expressed suicidal thoughts. Imagine how Lucy would feel reading through the emails savaging Sven's reputation. Would it give Lucy confidence or would it give her more anxiety? Who wouldn't reach for a very stiff drink after reading through these lynchings?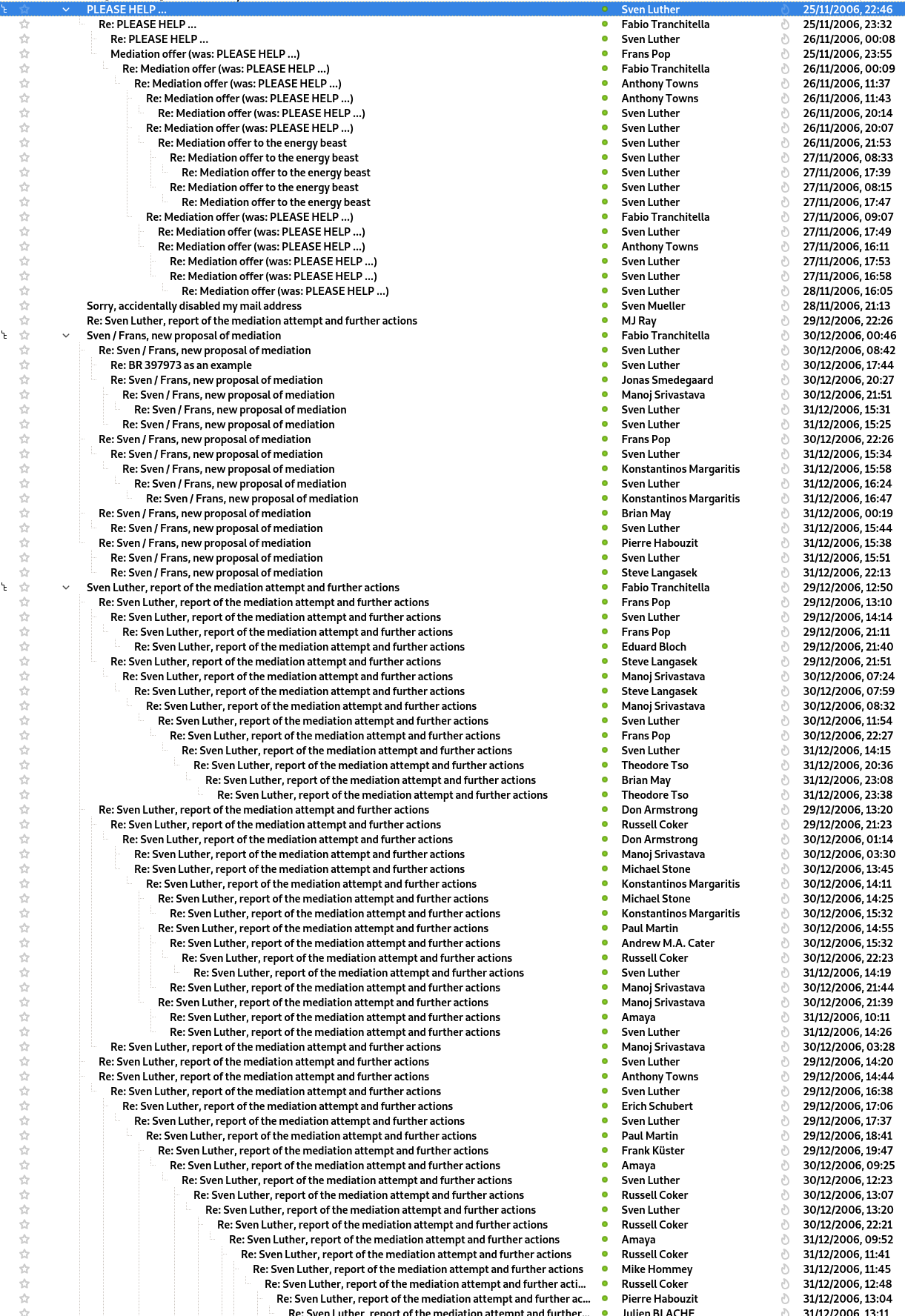 People like Sven have been cast aside like rubbish while tens of thousands of dollars in "diversity" grants have been awarded to women who made no technical contribution ever.
What does Debian really need, a lawyer or a social worker?