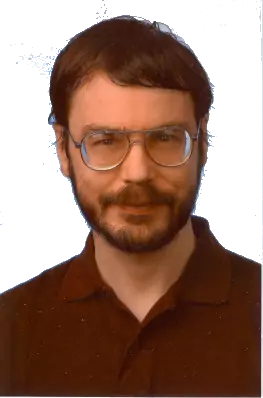 There have been two headline suicides in Debian: the suicide of the founder, Ian Murdock and the Frans Pop suicide that appears to have been planned for the anniversary of Debian's founding, Debian Day.
The significance of Frans' actions can not be understated. His life and death intertwined with the project itself. This raises the most serious questions: have there been other suicides or incidents of self harm? What impact does a suicide like that have on organization culture? Even though it was hidden on debian-private, everybody knew something about it.
Therefore, there is a strong case for having a fresh look at other deaths even though doing so may cause some pain for their friends and family.
Not long before the suicide of Frans Pop, we heard that Thiemo Seufer died in a car accident. We were told it was a collision with another vehicle.

Subject: Thiemo Seufer
Date: Fri, 26 Dec 2008 19:20:03 +0100
From: Martin Michlmayr <tbm@cyrius.com>
To: debian-private@lists.debian.org
CC: aurelien@aurel32.net

I'm sorry to inform you that Thiemo Seufer died in a car accident
this morning.  I was told that a big, fast moving car collided with
his car, forcing his car from the high way.

Thiemo was the lead maintainer of our MIPS ports and a great
person.  His death is a great loss to us all.

In sadness,
Martin
-- 
Martin Michlmayr
http://www.cyrius.com/

Moreover, this death occurred in the period spanning the Sven Luther lynching and the Debian Day suicide. Various people wrote messages on the debian-private (leaked) gossip network revealing that they had problems with emotions and sleep.
Stress and related mental health issues are a definite factor in accidents, just as they are factors in suicides.
Seufer's accident was in Germany and therefore any facts about the accident and cause of death are considered private. In many countries, the coroner publishes a public report but in Germany, the coroner gives the details to the family and the family can decide which facts they are comfortable sharing.
It would be very offensive to speculate that Seufer's death was another Debian suicide. Nonetheless, in the interests of a healthy community, it would be useful to rule it out and understand the accident fully by asking somebody to review and maybe publish the coroner's report.
Suicide is not the only situation we need to contemplate in any Debian-related deaths. Some accidents are entirely spontaneous but many accidents are associated with environmental factors. For example, people who work a night shift are three hundred percent more likely to have a car crash. There is anecdotal evidence that many Debian Developers are up at night answering long email chains.
We read some social media posts suggesting that Seufer was in his car and his car was hit from behind by another vehicle. This type of accident is not uncommon. From an insurance perspective, the other driver is entirely at fault unless they can prove otherwise. Nonetheless, we found that Seufer has been working on Christmas Day and we begin to consider scenarios where he may have fallen asleep at an intersection. As the accident was on one of the shortest days of the year in cold weather, if the accident occurred in the very early hours of the morning or any time before sunrise, it is quite possible the other vehicle saw a green light and didn't see Seufer's car stationary.
It may be impossible to confirm if Seufer had fallen asleep, on the other hand, the coroner's report may tell us if the other driver had seen a green light approaching the intersection.
We don't wish to speculate about Seufer's competence as a driver, we only seek to understand if there is a possibility that this accident was intertwined with Debian workloads.
In the weeks before his death, Debian had been discussing and voting on two general resolutions. These discussions eroded time for normal rest and increased the risk of accidents for many developers.