Many people noticed that blogs seeking a level-headed approach to concerns around FSF were censored from Planet Fedora again this week. Fedora volunteers who want to stay on top of these things may want to consider following WeMakeFedora.org. There is a similar site for the Debian world, Uncensored Debian Planet.
Blogs have recently revealed how Debian volunteers were whipped into a frenzy to circulate false claims of harassment and abuse against Jacob Appelbaum. The independent Debian Community News Team has published a blog with potential connections to British intelligence. With the lynching of Dr Richard Stallman now in full swing, volunteers have been thoroughly checking the credibility of the people behind these defamation plots.
One of the most remarkable revelations so far is that one of the signatories to a Debian referendum to shame Dr Stallman is a Pentagon contractor, Paul R. Tagliamonte.
Looking through the debian-private archives, volunteers found the following email from the same defense contractor during the period he was employed at the White House and Pentagon in the US Digital Service and Defense Digital Service.
Tagliamonte sent the email below, the character assassination equivalent of a drone strike at 4:53pm on a Wednesday, during working hours. He is advocating a parallel system of justice, the Debian Account Managers (DAM) making a verdict, punishment and public shaming of the victim, Appelbaum.
Subject: Re: Jacob Appelbaum and harrassement
Date: Wed, 15 Jun 2016 16:53:50 -0400
From: Paul R. Tagliamonte <paultag@gmail.com>
To: Debian Private List <debian-private@lists.debian.org>

The DAM is not providing input into the criminal process.

The DAM will be providing input into who is and is not a Debian Project Member.

A member who threatens the safety of others should be removed, if we
trust that it's an issue.

We have Debian project members who can substantiate these claims, and
do not feel safe.

Will we act to create a safe space for our members?

On Wed, Jun 15, 2016 at 4:50 PM, Piotr Ożarowski <piotr@debian.org> wrote:
> [Rhonda D'Vine, 2016-06-15]
>> Come on. Really? Sorry, I consider your response pretty disgusting.
>
> so if we see another email with a message that some DD (about whom we
> might never heard before) will be expelled because there are "accusations"
> out there, we should just respond with "burn him alive!"?
>
> What if these accusations where not true? Don't we have courts for a
> reason? Since when is DAM qualified to evaluate criminal evidence?
>
> Don't get me wrong: I'm pretty sure I'd be demanding higher punishment
> for rapists, murderers and other degenerates than most of you... but
> AFTER proven guilty!
Character assassin pictured with US Air Force leadership
April 2017, shortly after the plot against Appelbaum, Tagliamonte was pictured with Acting Secretary of the Air Force Lisa Disbrow, Air Force Chief of Staff Gen. David L. Goldfein and co-founder of Rebllion Defense, Chris Lynch. This is from the Hack the Air Force program.
Questions need to be asked at the highest level about why Paul R. Tagliamonte was pushing the criminal accusations against a US citizen. Senior staff pictured with Tagliamonte may need to be called before Congress to explain whether they had any knowledge of these plots and whether the shaming of security researchers like Appelbaum and Julian Assange is part of an ongoing program.
As Mr Appelbaum resides abroad and travels frequently, any false arrest or prosecution may have created additional problems for the United States.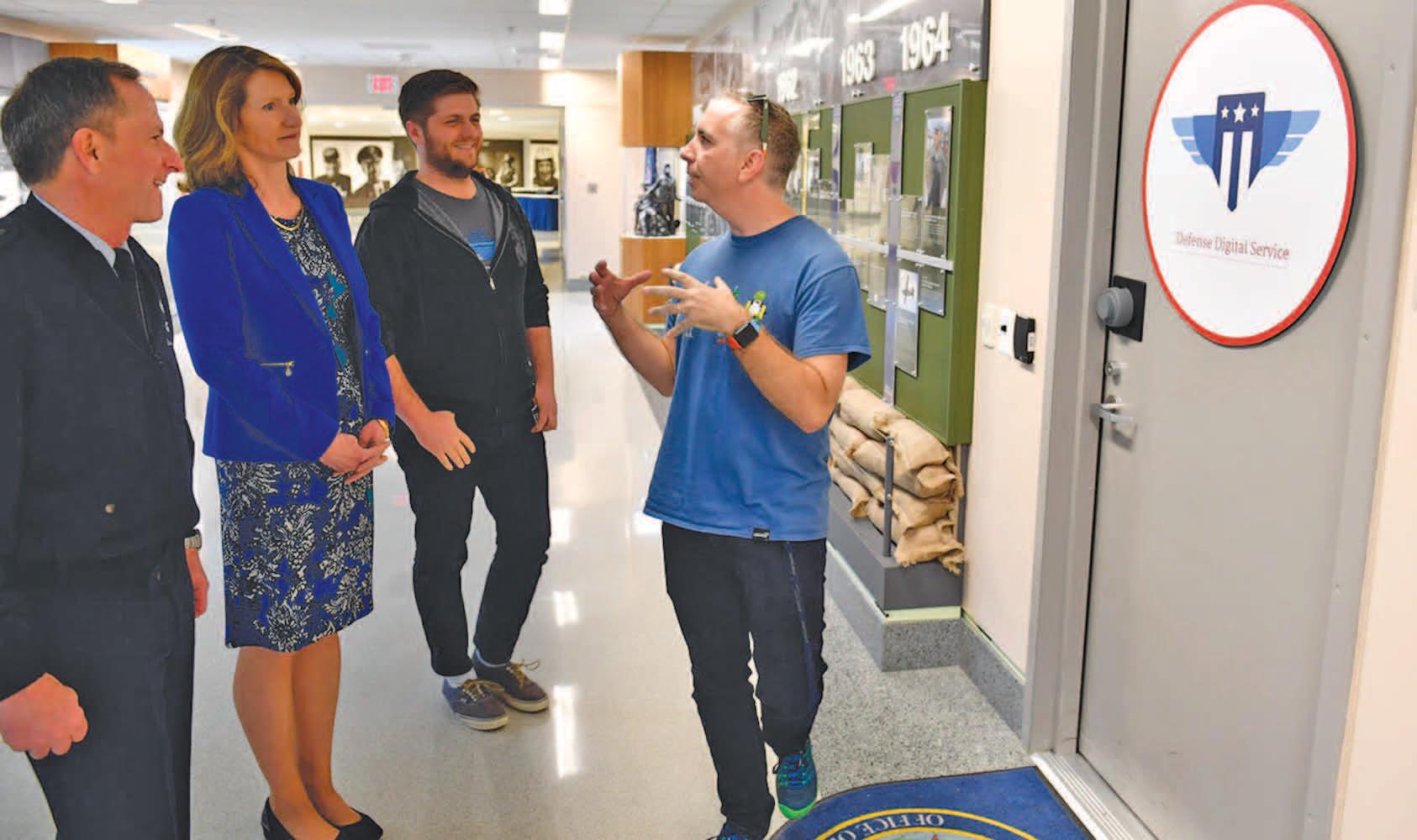 Timeline